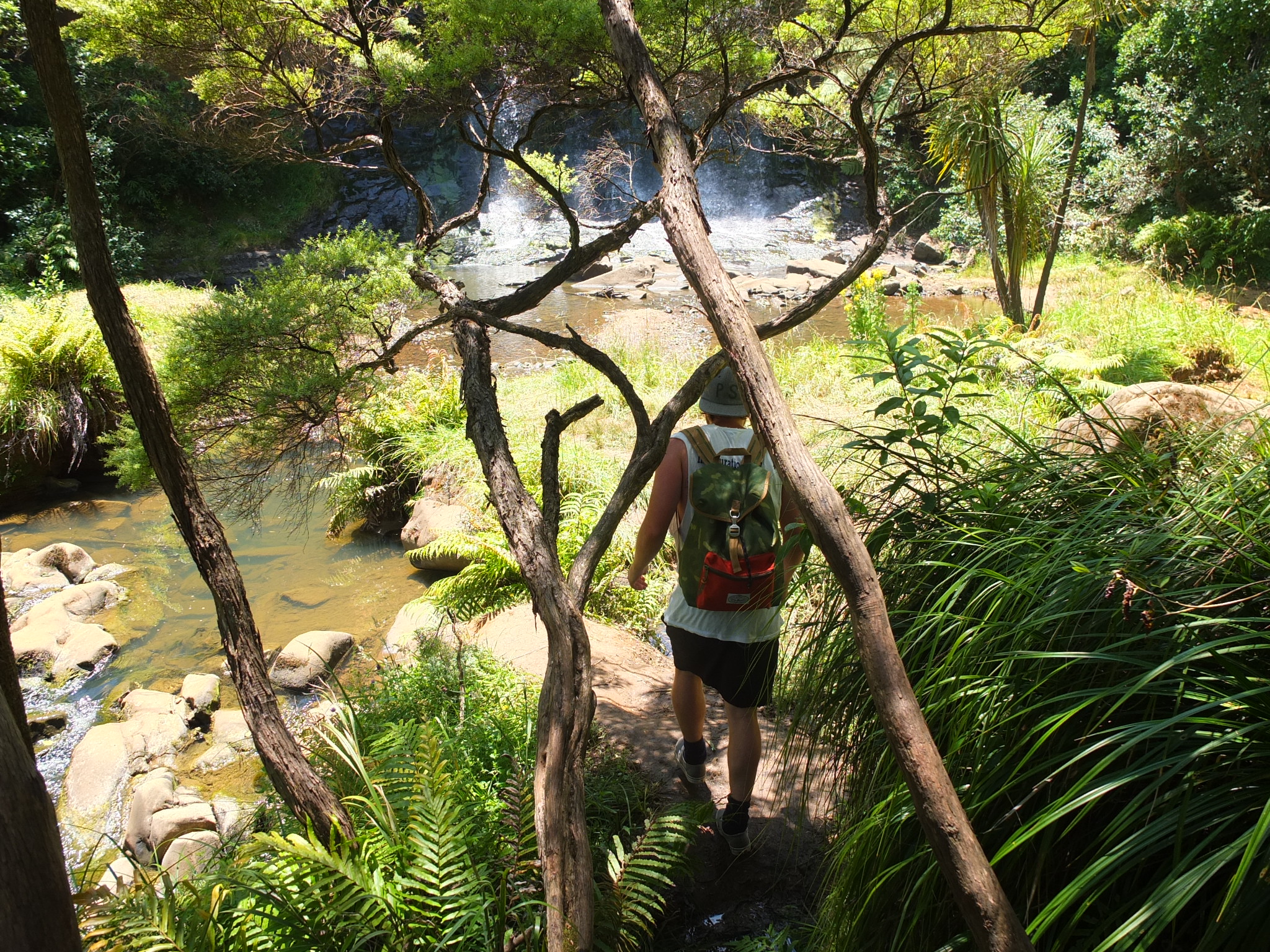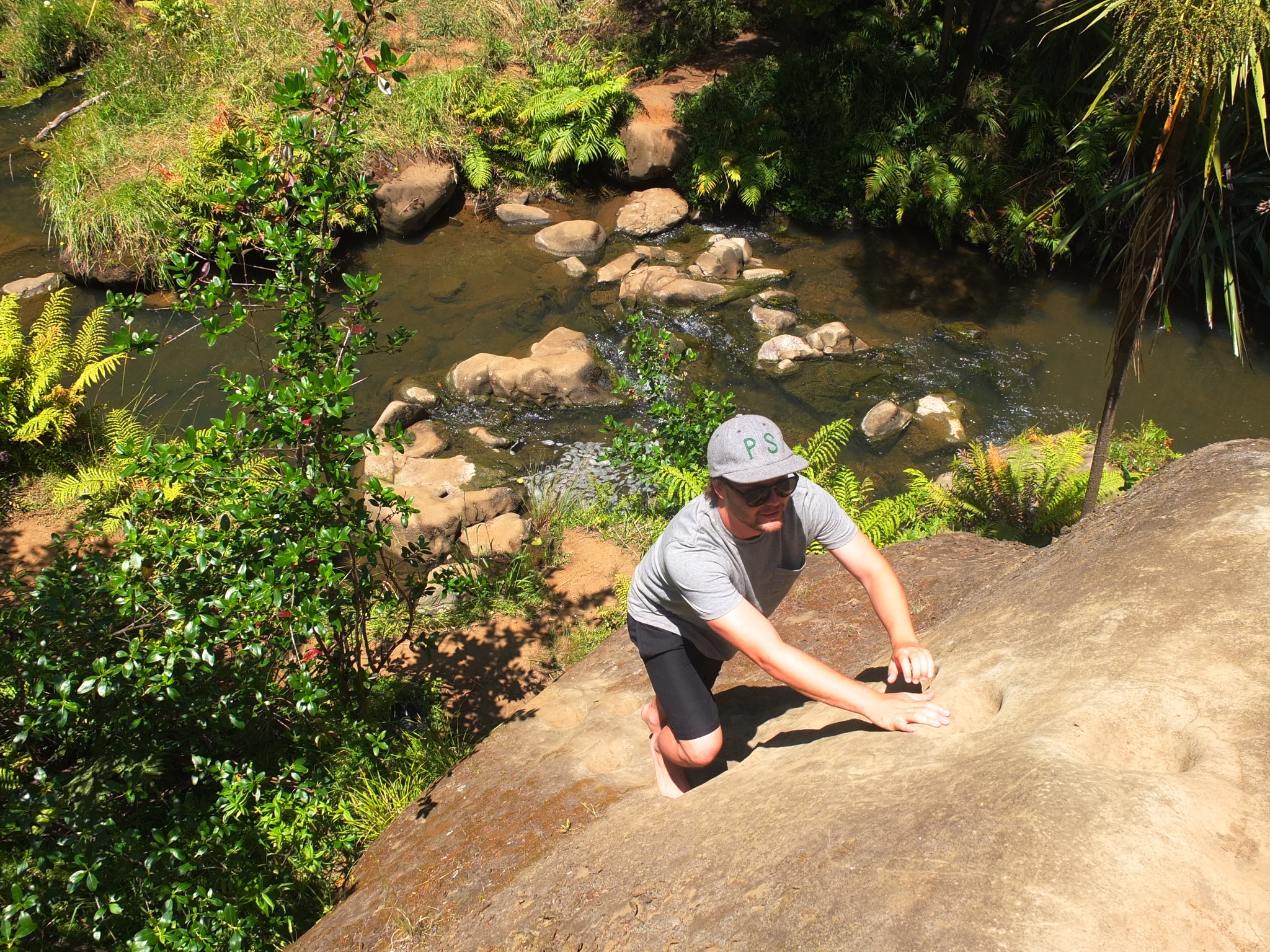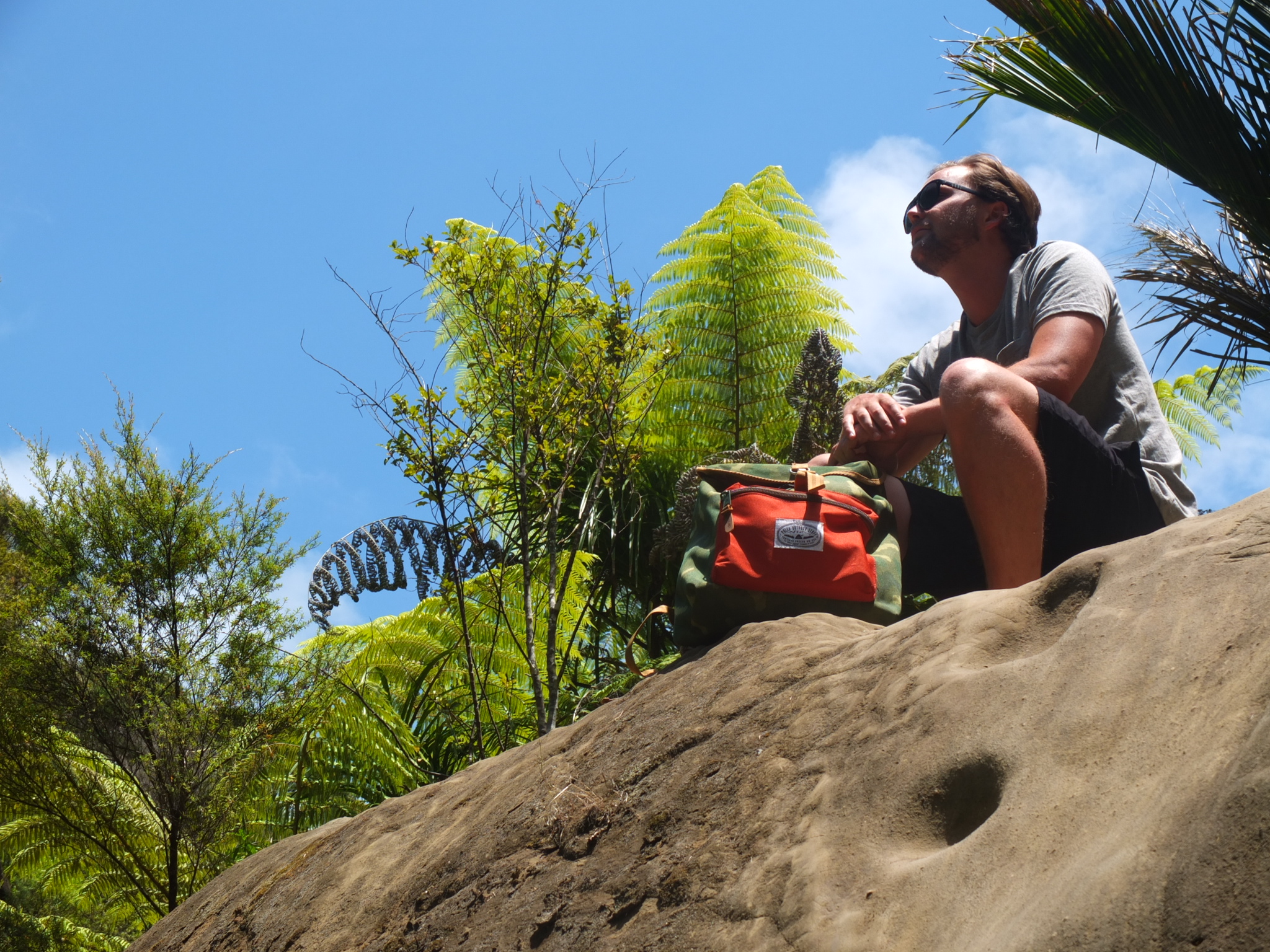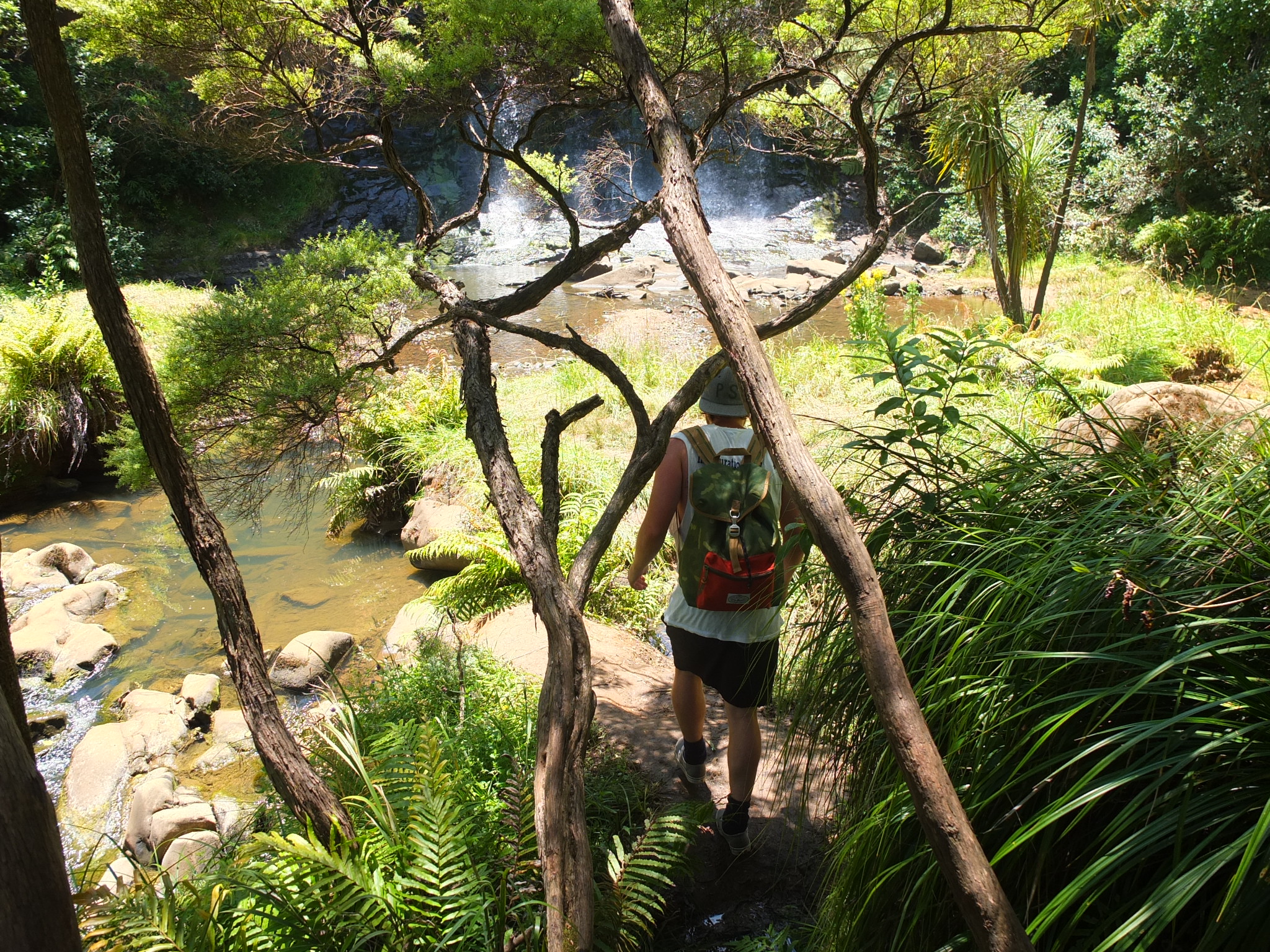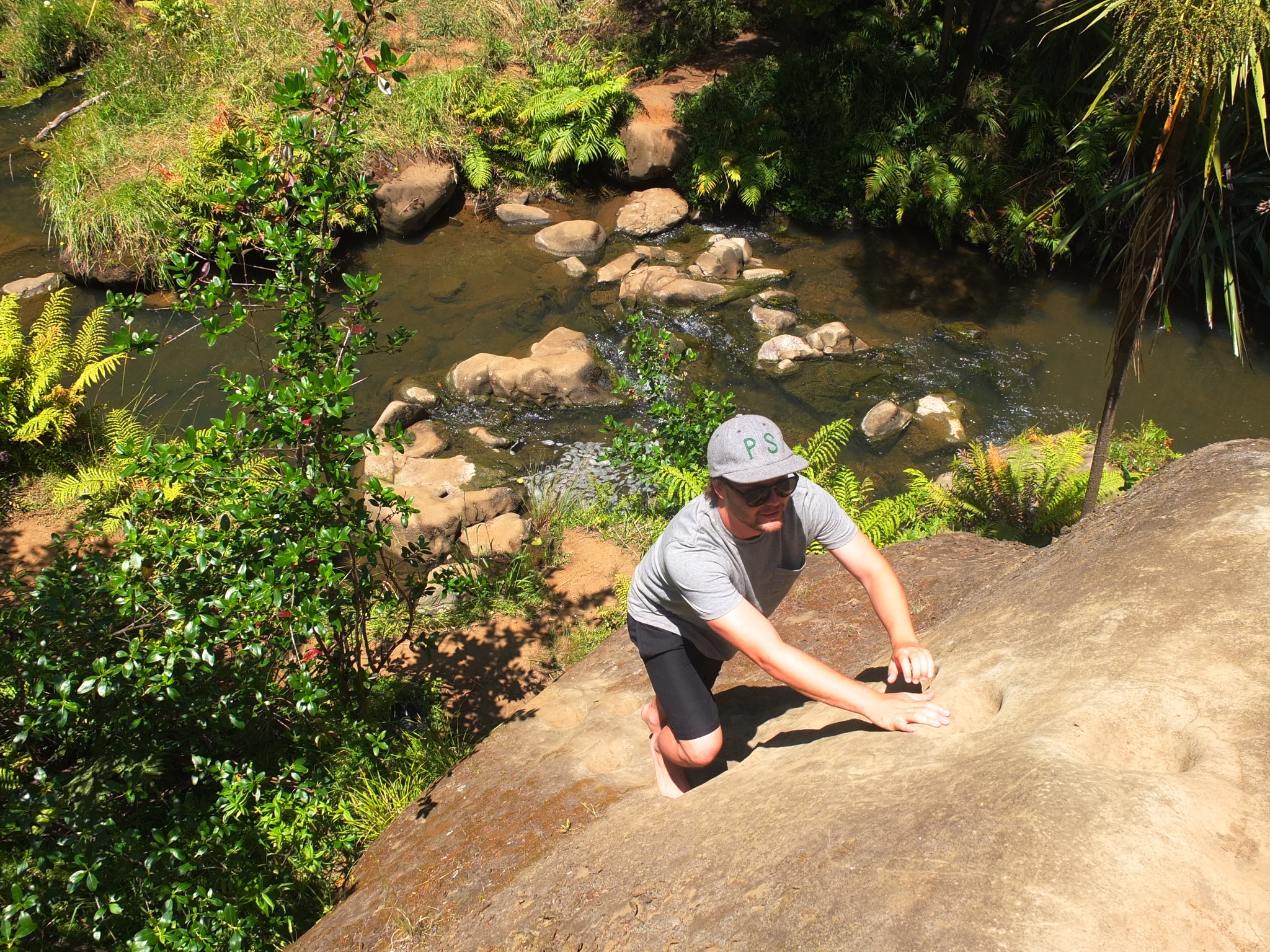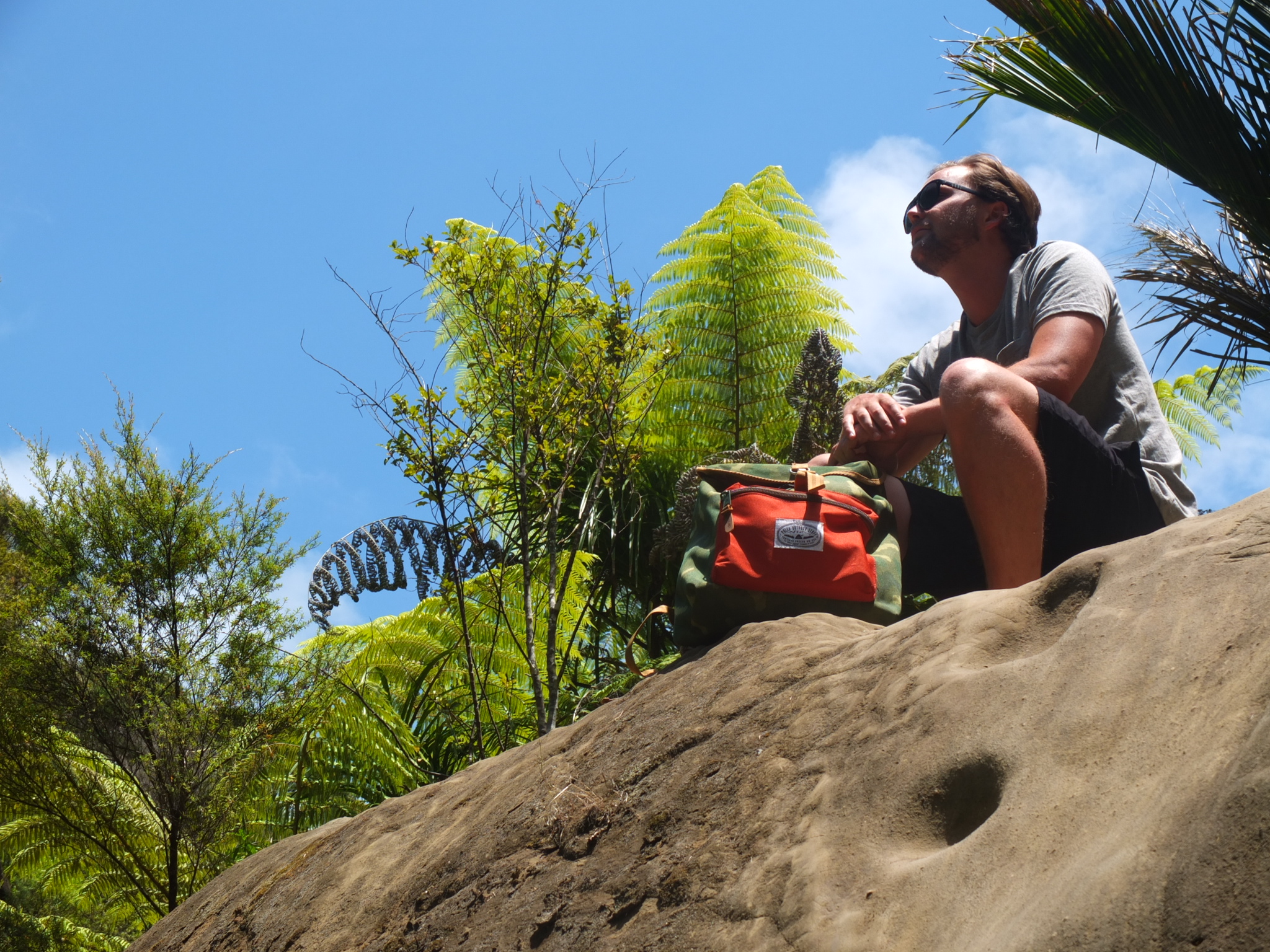 Mokoroa Falls Track
50 minutes from Auckland CBD
30 minutes one way (extra ten to the swimming hole)
Dogs: No
This walk had me awestruck! The Mokoroa Falls are stunning, set against native bush in a little basin. They offer enough pressure for a very good shower should you be bold enough to get in there. The track to the falls is relatively friendly and suitable for all ages.
Starting at the Horseman Rd Entrance, the track takes a gradual descent through lush native bush. Follow the Mokoroa Falls signs until you reach the lookout. Take a moment to appreciated the views then make your way down the easy stair set to the base of the falls where the magic really happens. The view from the bottom is incredible be sure to take a shower under the falling water and pack a picnic to share on the sunbaked boulder to the left of the falls.
Unfortunately the base of the falls isn't so great for swimming, however for the little more experienced tramper there is a track that hugs the river downstream, follow the orange markers and you will come across a quaint little swimming hole underneath a small cascading waterfall.
Location:
Address: Mokoroa Falls Track Entrance, Horsman Rd, Waitakere