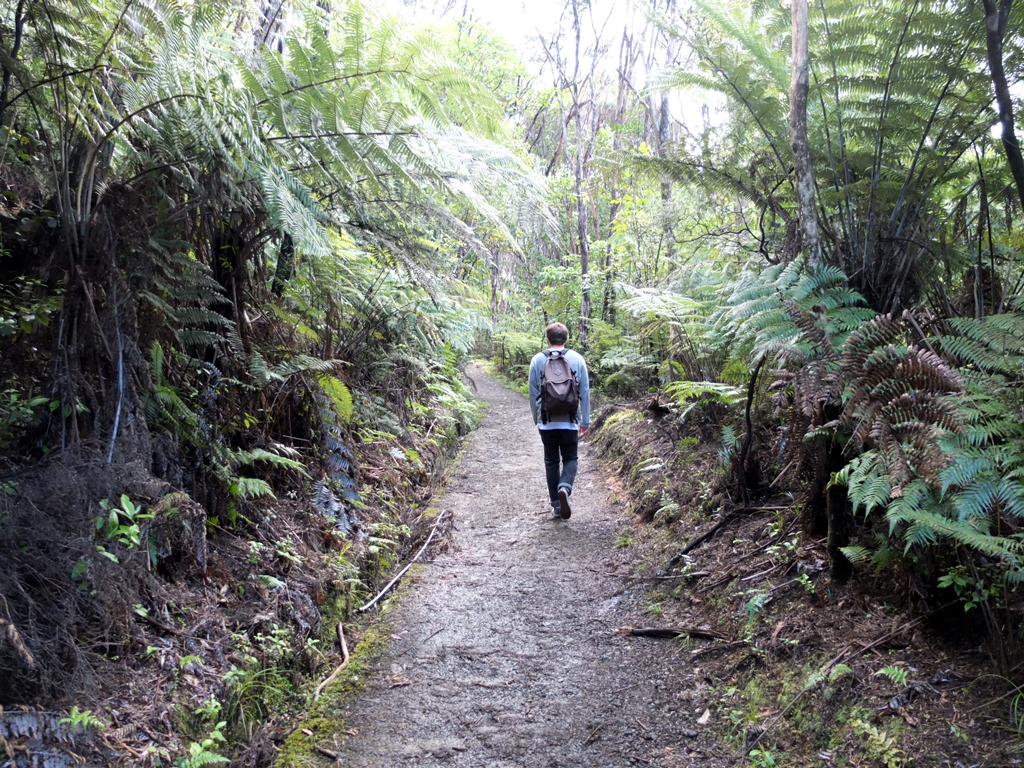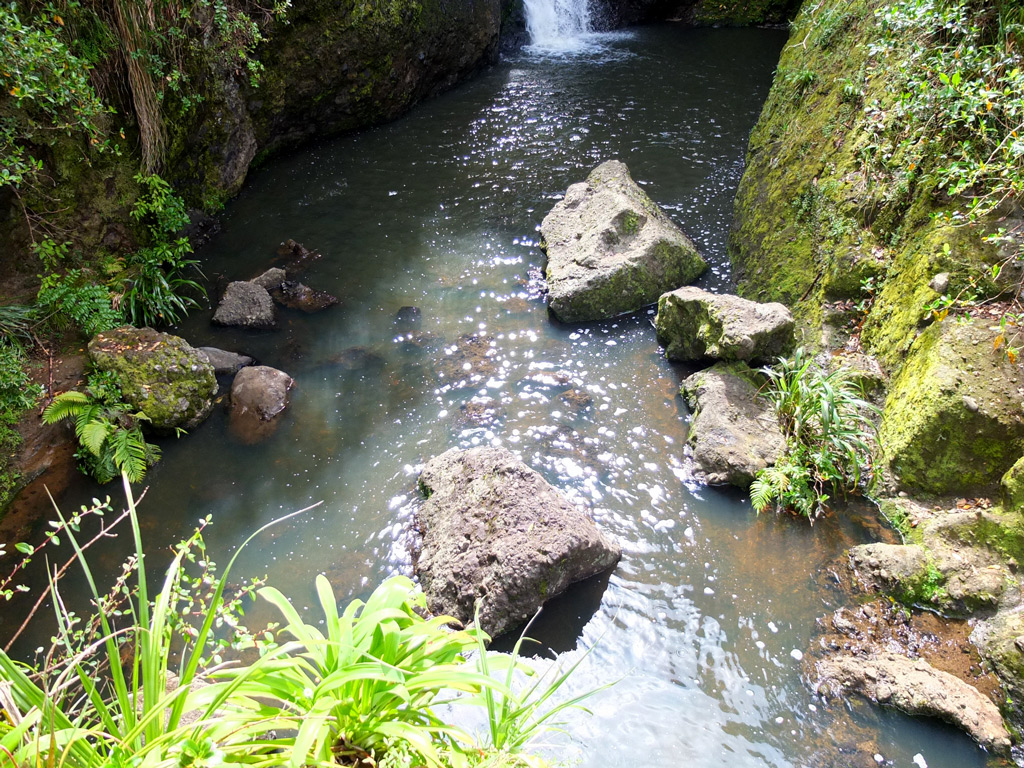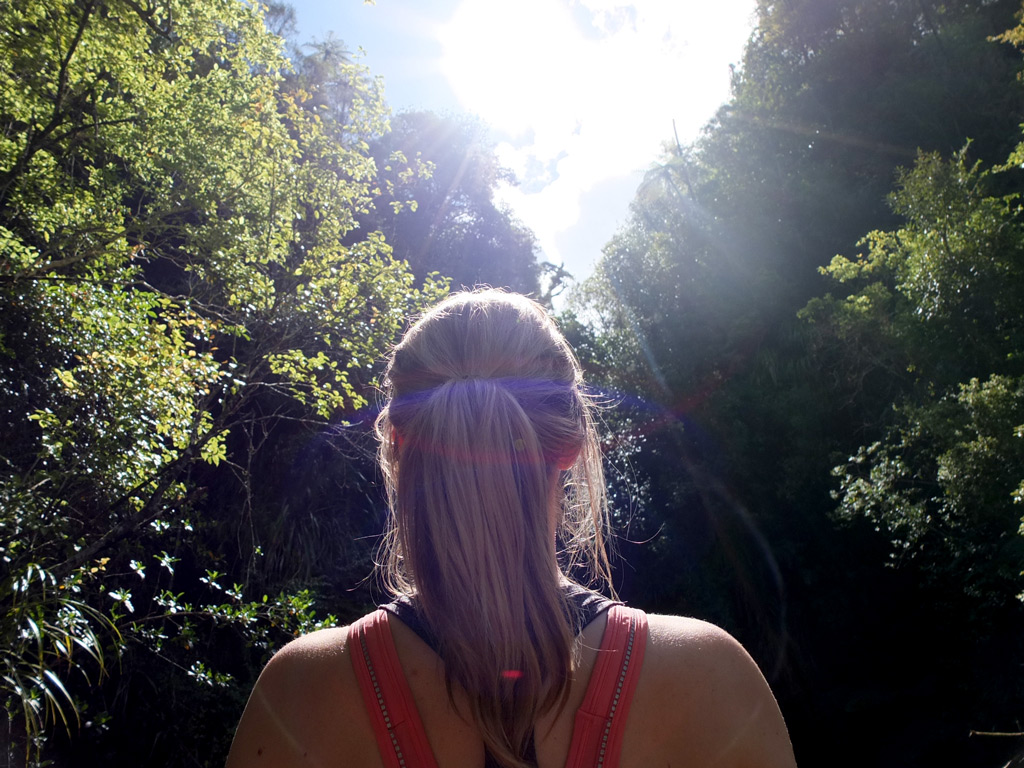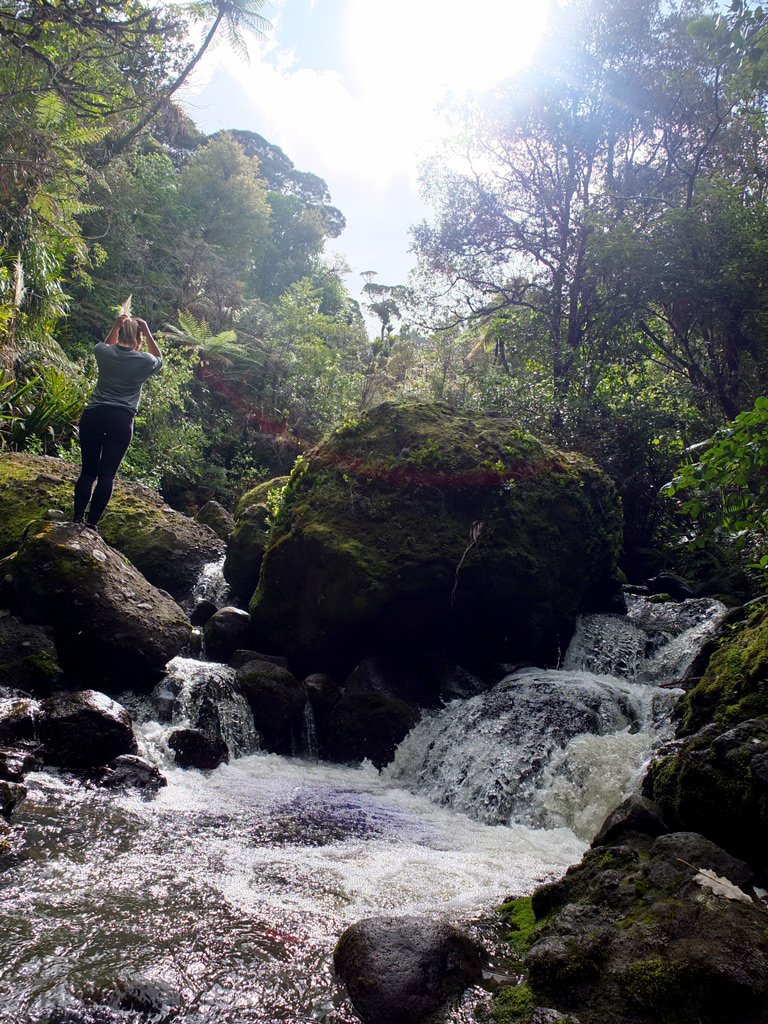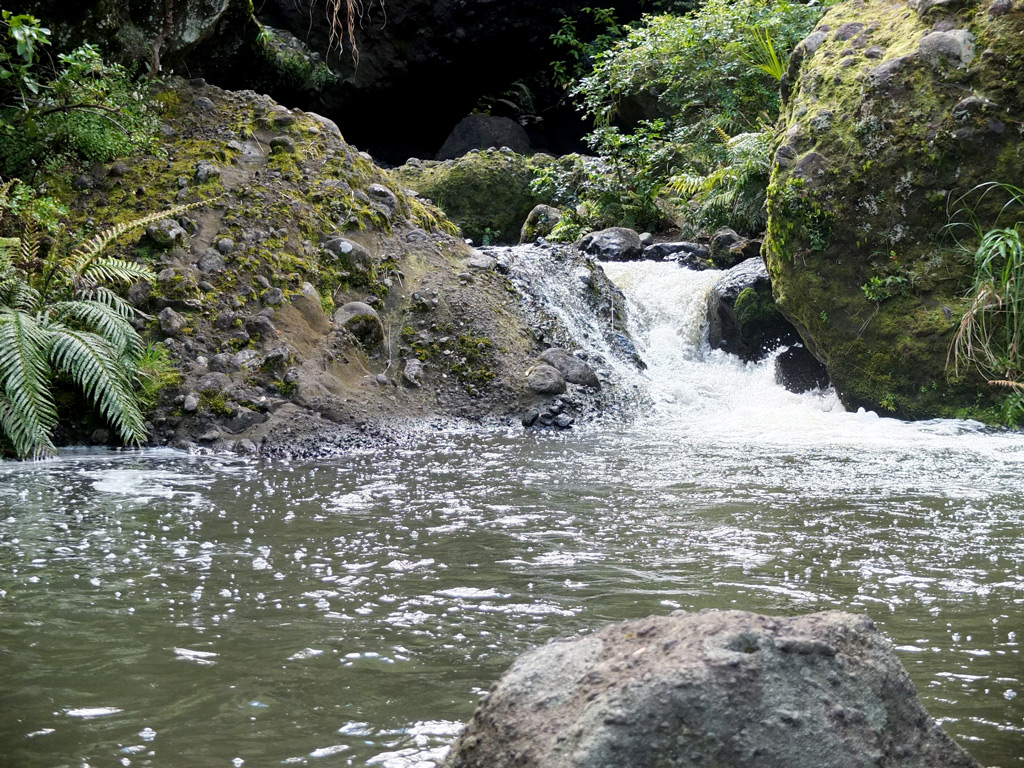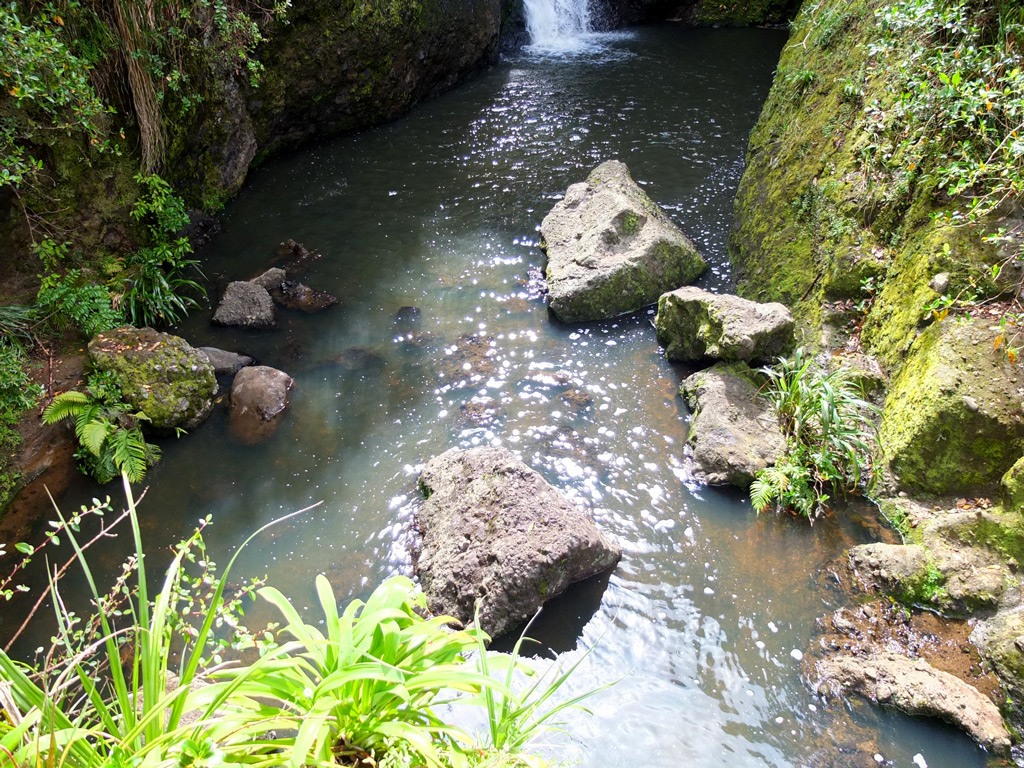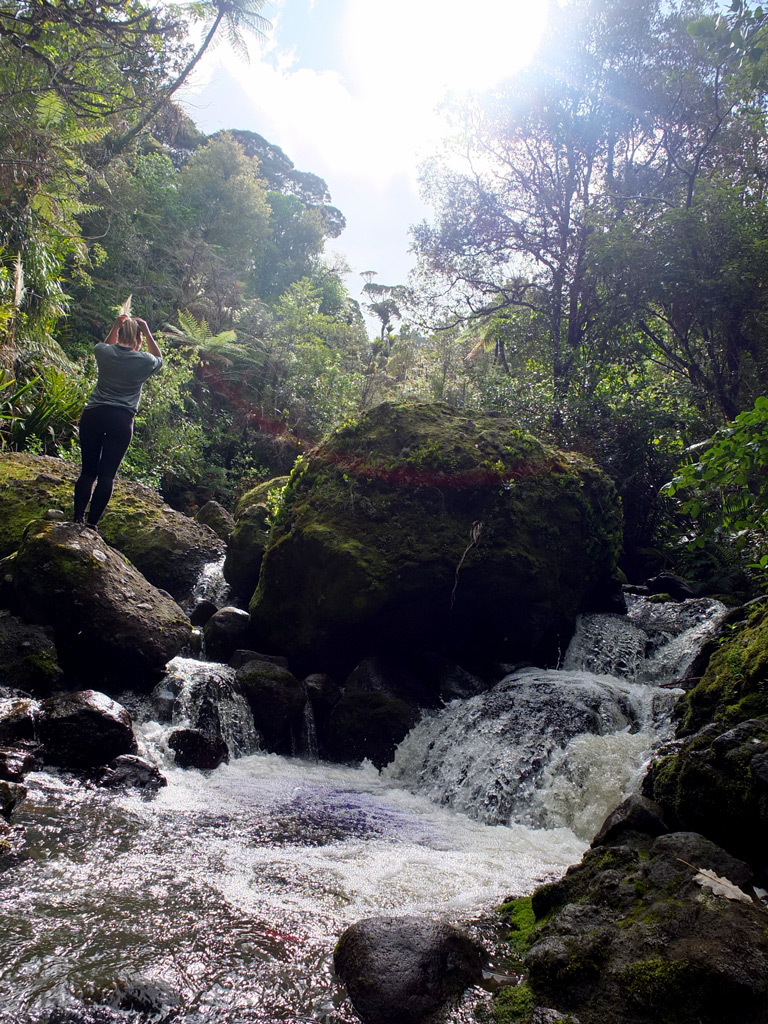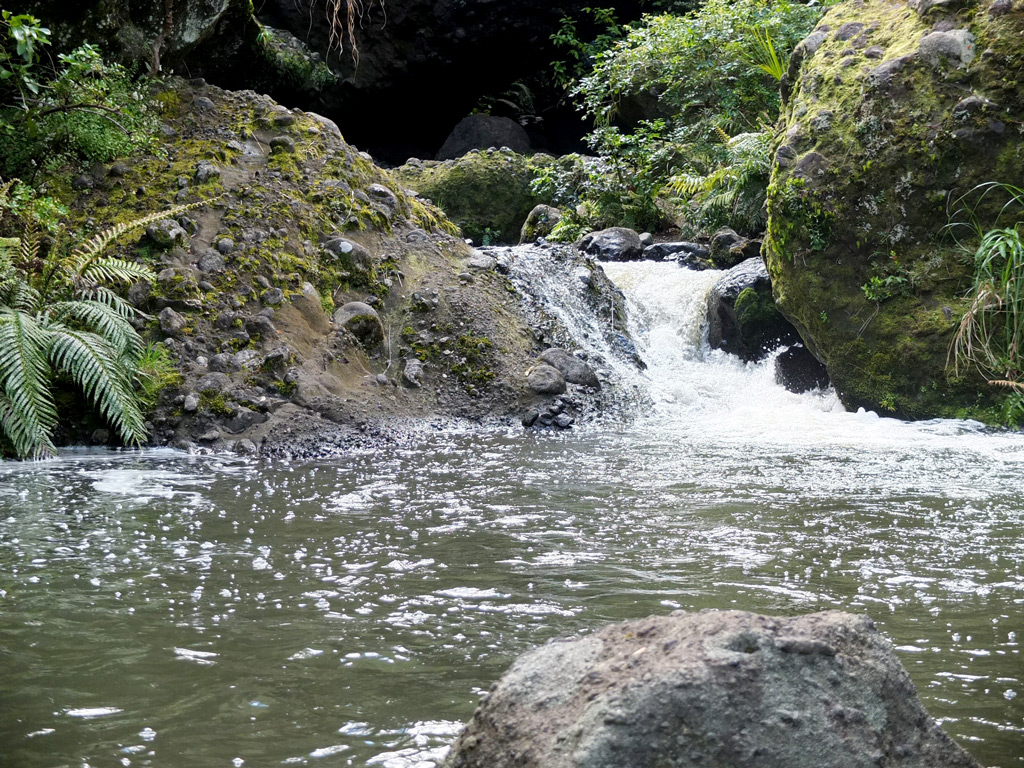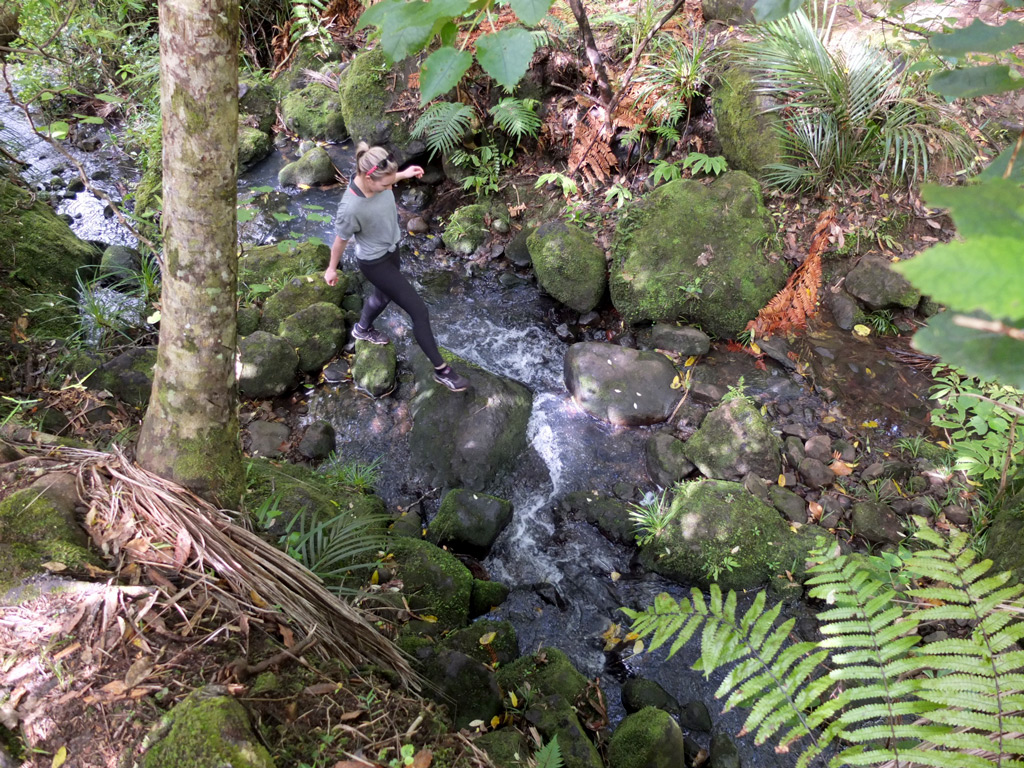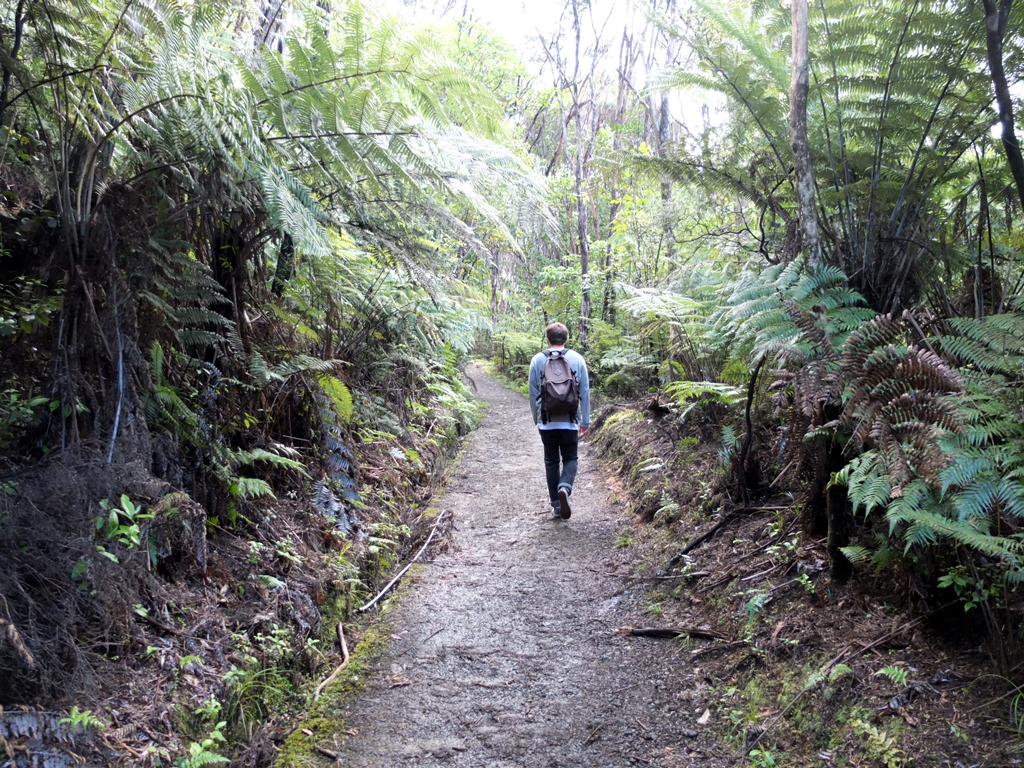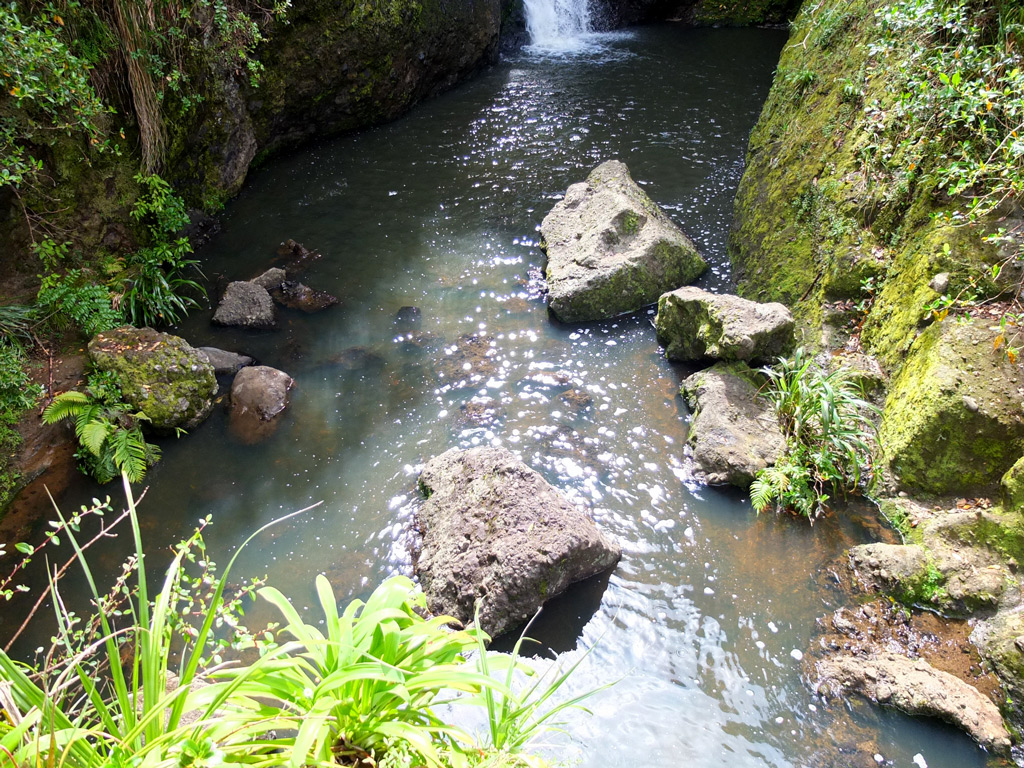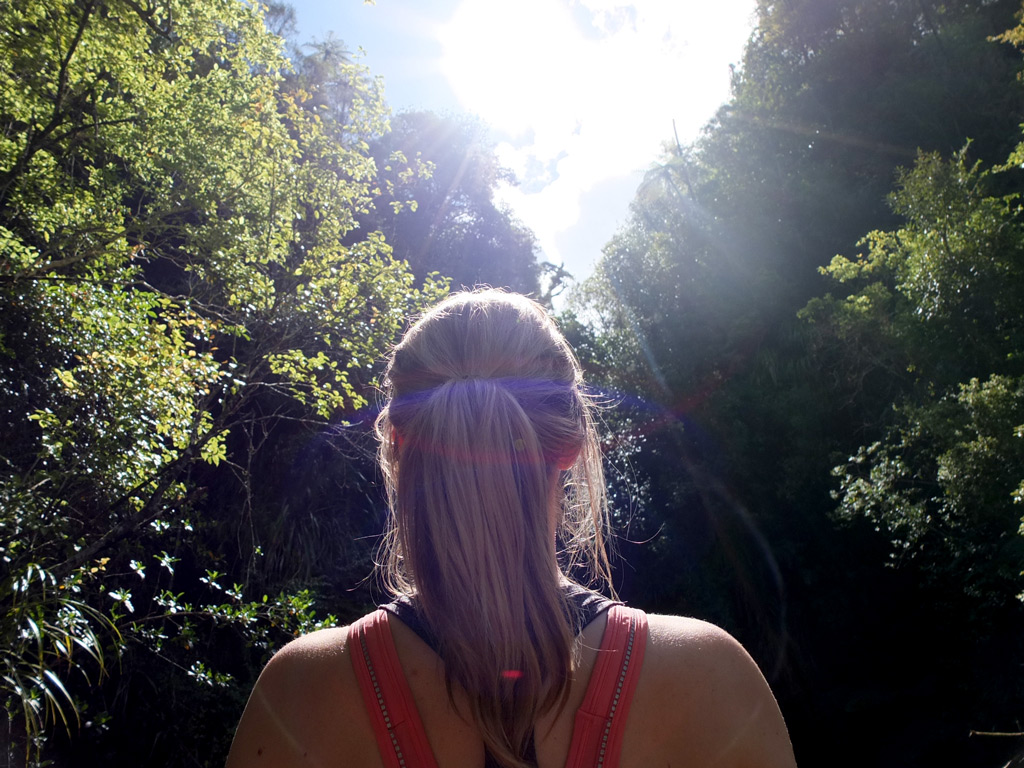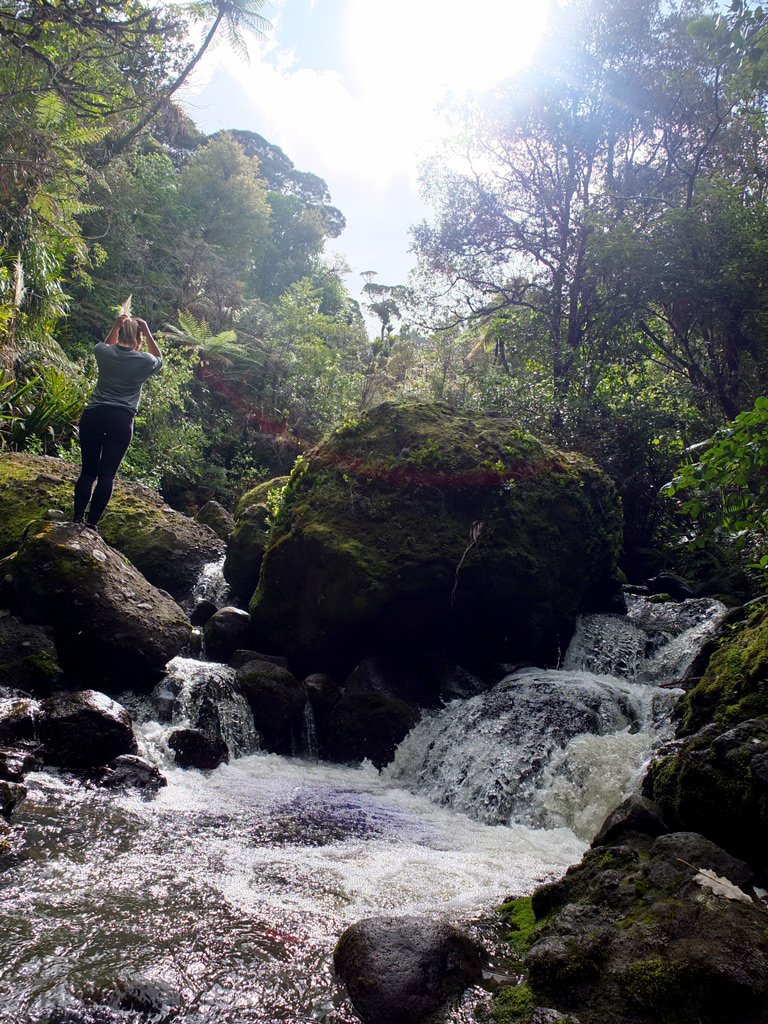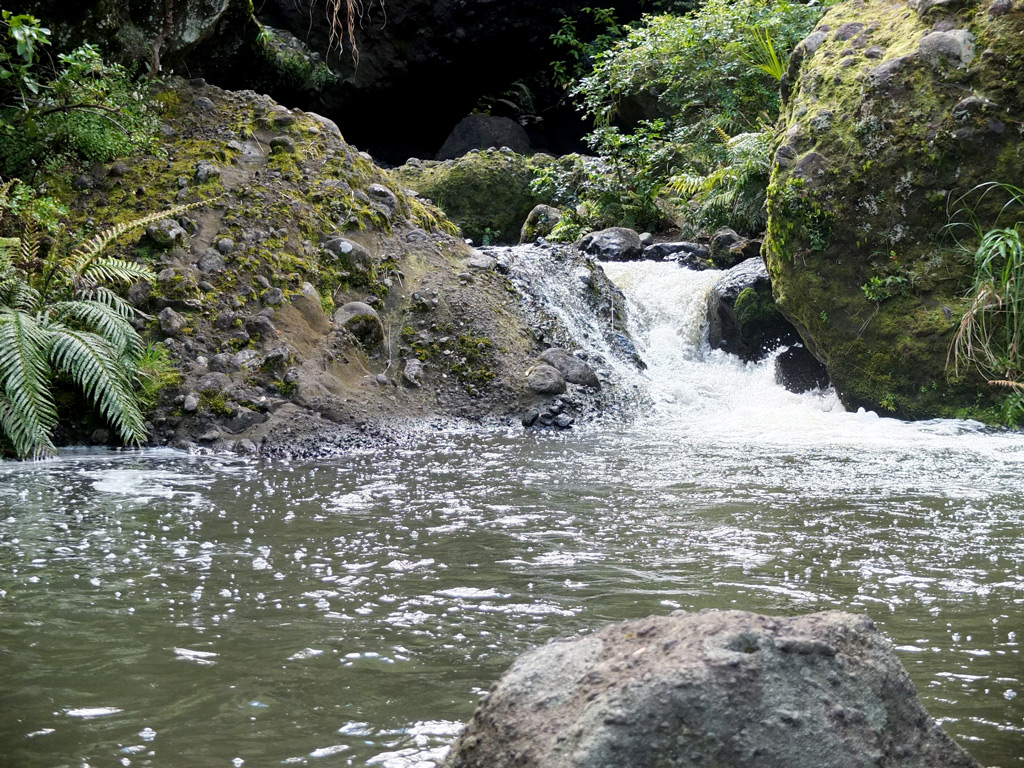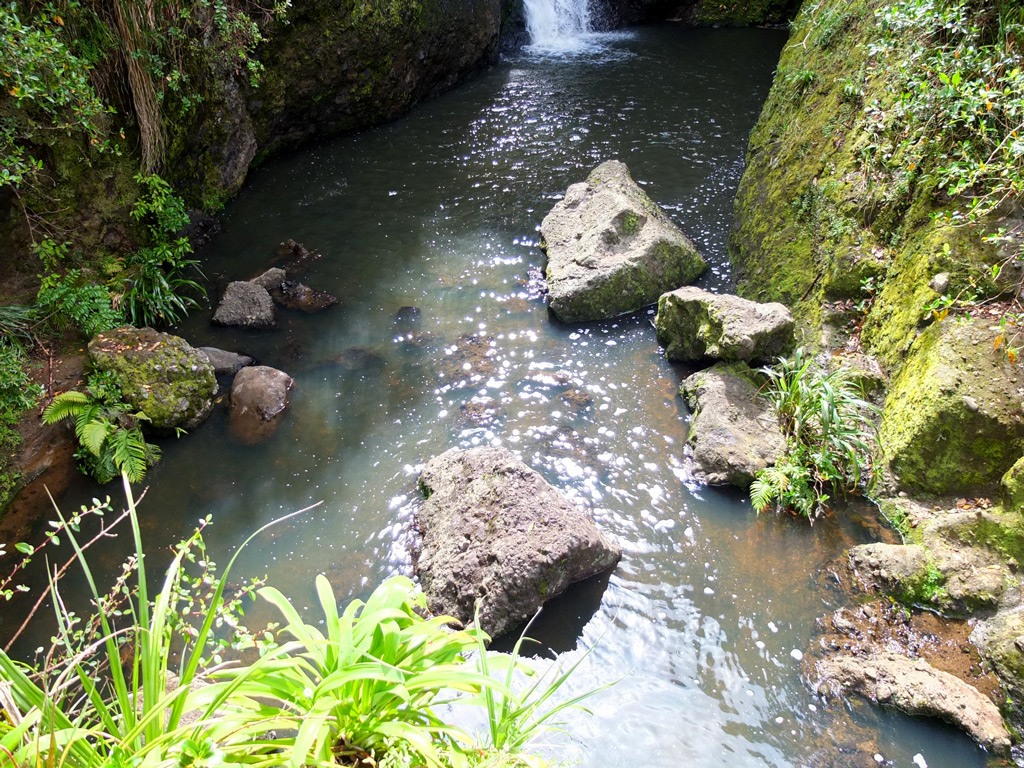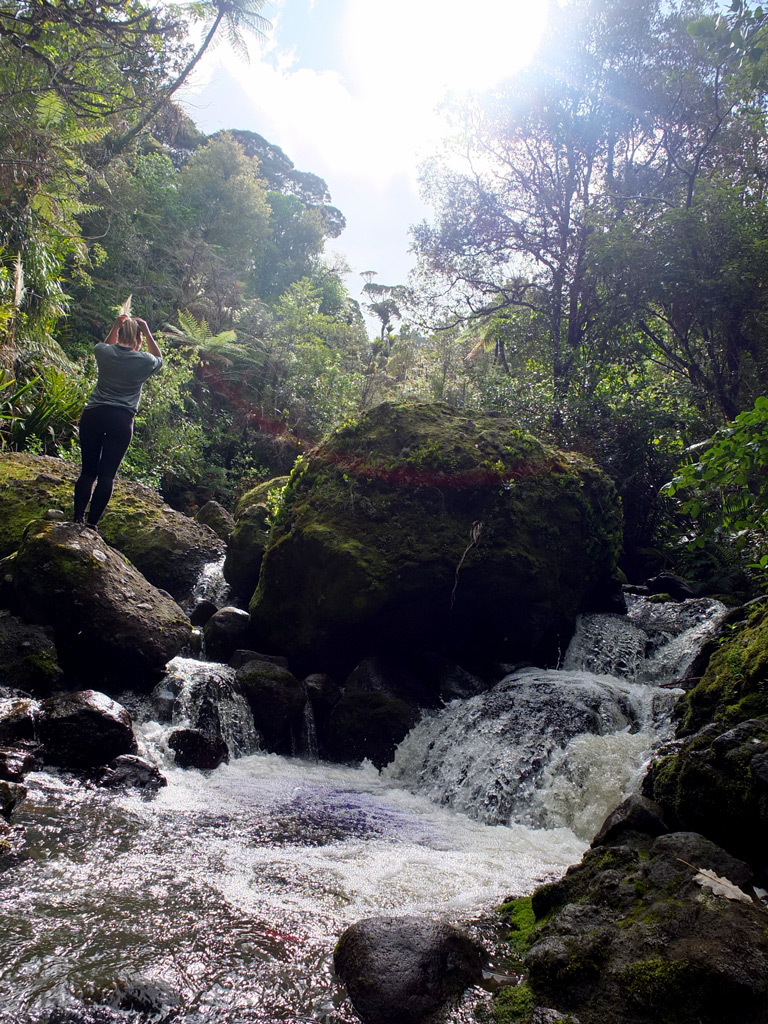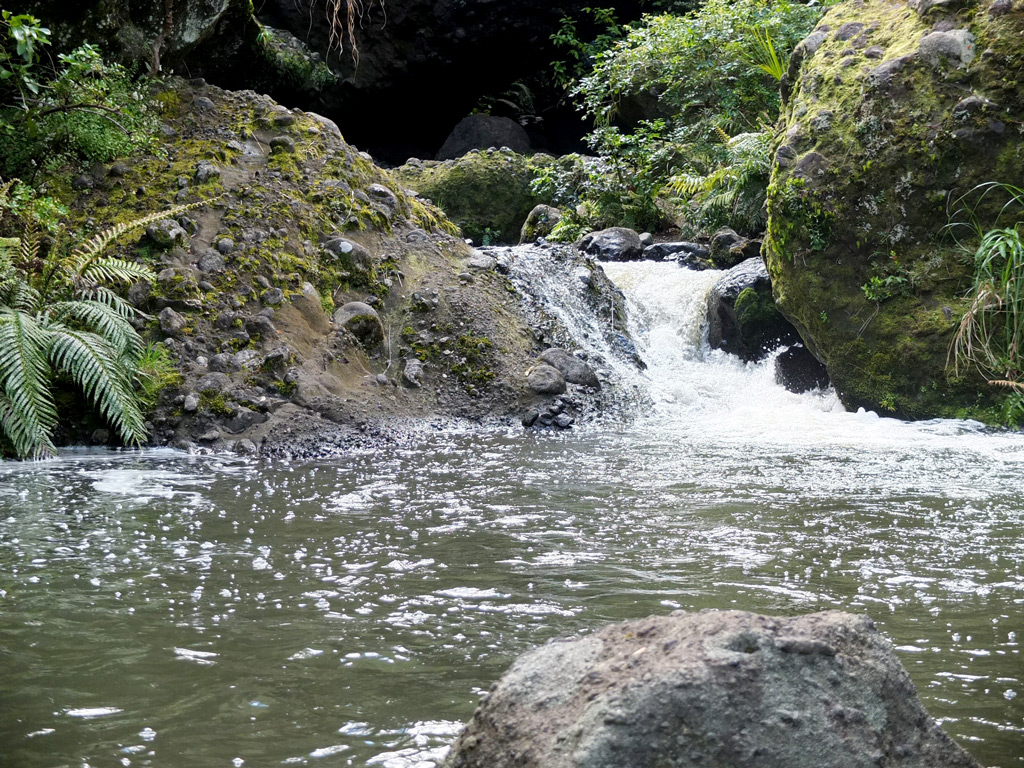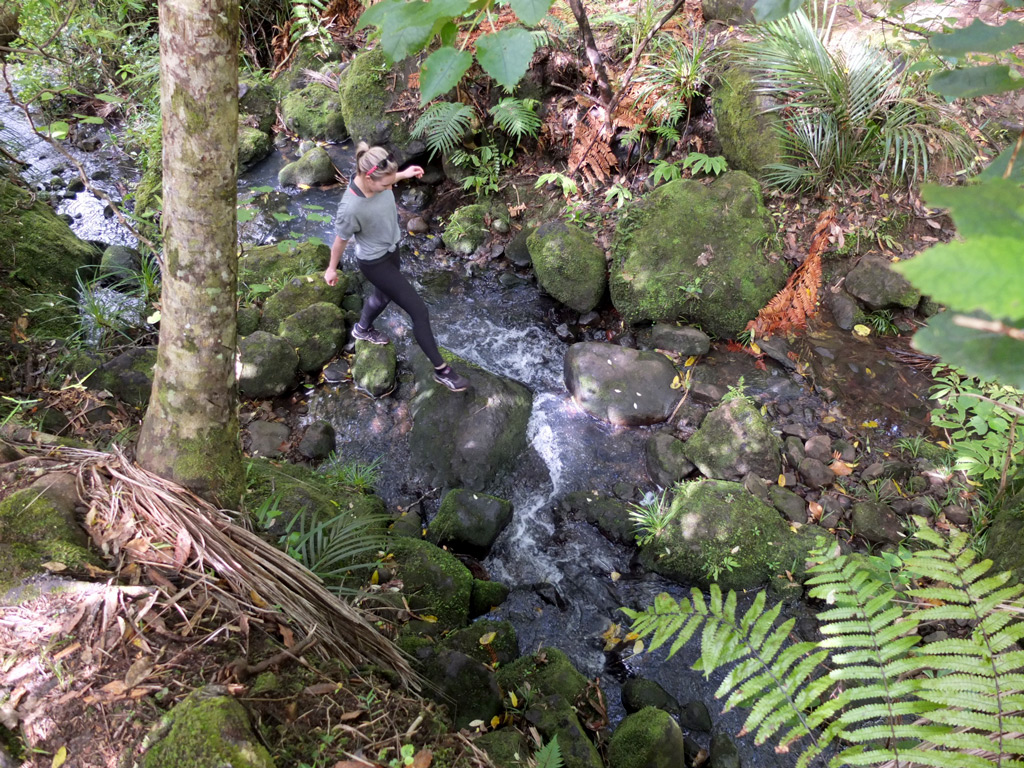 The Karamatura Falls Track - Huia Regional Park
45km from Auckland CBD
1.5 Hours to the Falls and back
Dogs: On leash
The Karamatura Falls track is an awe inspiring walk along the Karamatura Stream to a beautiful secluded waterfall. It's ideal for keen trampers and waterfall lovers, however this track has some difficult terrain so it may be best to leave your young kids at home.
There is a nice little spot along the walk to eat a packed lunch so organised walkers can bring along a packed lunch - those less inclined to plan ahead can do as we did and stop into a bakery ahead of the walk for a lolly cake or two.
From the carpark head straight alongside the Karamatura Stream to the start of the Karamatura Loop Walk. Follow the loop walk track along the easy level metal path. You will pass a bridge and the beginning of the Fletcher Track. Keep strolling along the path and don't forget to head down and test the water - there are some sweet rocks for hopping and plenty of places for photo ops!
After around 20 minutes you'll pass the turn off for the Karamatura Loop walk. Keep following straight along the Karamatura Track where the gravel road and the muddy traverse begins. You'll pass a moody cliff face over hanging a little pond and after another few minutes you'll cross the Whites Stream running into the Karamatura Stream. From here the track markers direct you right and after 5 minutes you see the impressive waterfall hiding behind a big rock. My advice is to perch yourself on top of this rock and enjoy yourself a picnic!
Lcoation:
Address: 1320 Huia Rd, Huia, Auckland